When Is It Time For Assisted Living? Make An Informed Decision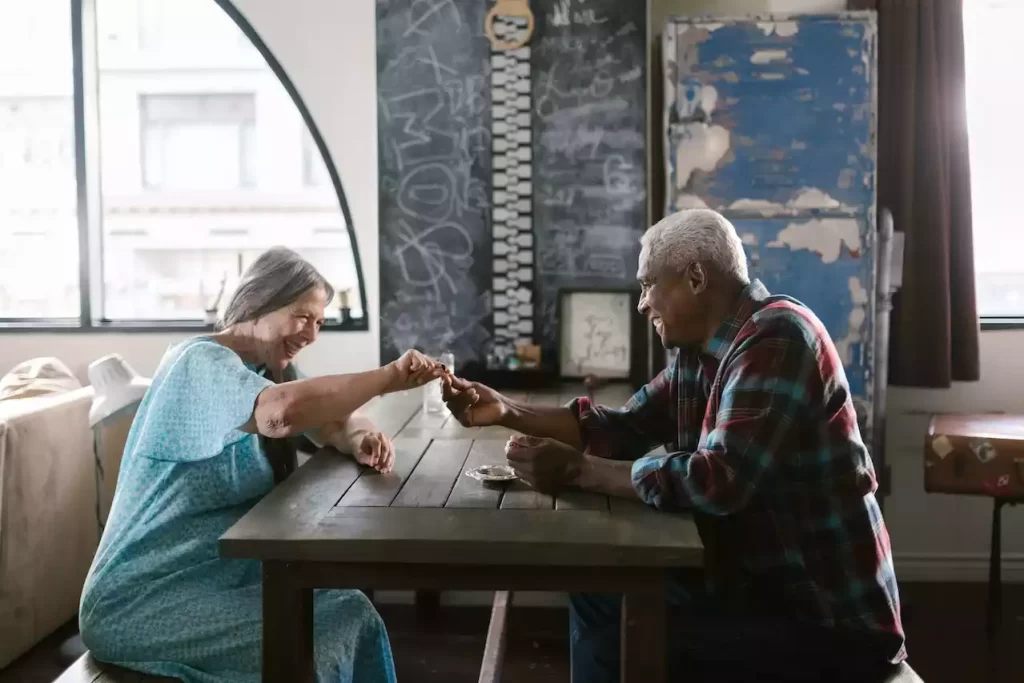 Have You Found Yourself Wondering When It Is Time For Assisted Living?
As the years go by, one can notice how our older adults begin to have difficulties due to their advancing age. Activities they used to do without effort now require someone else to do them, and that is when one wonders whether or not it is convenient to attend a retirement home.
There is still a common belief that a retirement home is only for older adults who can no longer perform their activities and normally spend all their time sitting or in rooms, which is false.
The objective of a retirement home is to make the guest have a dignified retirement and do activities that help them to stay in good condition, besides the activities are supervised by a professional team that knows that these exercises will not harm them; they are in charge of giving them attention 24 hours a day throughout the year. For an older adult to enjoy these benefits, the question arises: When Is It Time For Assisted Living?
Signs That A Person Requires Assisted Living
To know When Is It Time For Assisted Living, certain signs in older adults manifest themselves clearer. 
One of them can be memory loss, which can be things as small as some other things that can be life-threatening for the family member. There is the risk that the adult in question forgets what type of medication should be taken or, failing that, if the medicine has already been taken, which, if not administered correctly, can cause problems and put their health at risk.
Changes in hygiene can also be a factor when you want to know When Is It Time For Assisted Living because as they gradually begin to lose mobility, it is very likely that in some regions of the body, they will not be able to reach the shower.
Speaking of lack of movement, the most obvious one to notice When it is time For Assisted Living is usually constant falls or other insecurity problems. The risk that seniors may have a fall that could injure them is something that can be avoided in a retirement home because the hallways are made with enough space for them to move around freely, as well as walkers on the sides so they can hold on if they need to. 
When activities such as gardening that don't require much effort become a chore, that's also when one must begin to wonder When Is It Time For Assisted Living.
Some Tips For Making This Transition The Best Way Possible
Once you know When Is It Time For Assisted Living, you should touch on specific points that will make this transition much more straightforward.
A tip that can be applied to When Is It Time For Assisted Living is to explain to the adult in question that a retirement home is not a place where they will be abandoned. Still, on the contrary, they will be surrounded by older adults with whom they can communicate, tell anecdotes, walk, do activities and also receive visits from their relatives on the day they want. Explaining to them how a retirement home works will make it easier for the adult in question to agree to move to this place and thus prevent them from refusing outright because of the idea mentioned.
Also, always be kind to the adults, providing them with the support they need during the process, and helping them store items they consider personal, among other things. The objective is that they feel the support of their family members when making this decision and that it does not seem that the family is simply discarding them, which is false.
How To Choose The Best Retirement Home
Once you know When Is It Time For Assisted Living the final step follows. To choose a good place, it is first recommended to research the retirement homes and their reviews, usually found on their website or in the comments that appear in search engines.
However, El Mirador is the best choice; if you know When Is It Time For Assisted Living and want to find a retirement home that provides adequate services and care, is safe and works 24 hours a day, El Mirador is the best choice. 
Our retirement home has been recognized by residents of Mexico and the United States for providing personalized attention from our highly trained staff. Our services have made our guests have a more dignified retirement and feel full of life as they used to do a few years ago. Discover why assisted living Mexico is the best option for our seniors.