In Casa de Retiro El Mirador we have the best service of elderly care Mexico, we are recognized in the city of Tijuana Baja California, near the border with San Diego United States, for the excellent quality services of our assisted living community and our care facilities, we are one of the assisted living residences that have more services to offer an alternative and cover the daily living needs of all patients who choose our elderly care Mexico and decide to stay with us and be part of our family. Among the services we offer to our clients as an assisted living facility are:
Geriatric Service 
This is one of the services that distinguish us from other services of elderly care Mexico, we take care of all the details, that is why we have our geriatric care service, which is provided once a month, with the only purpose that our clients have the best possible health care and thus can obtain the best quality of care possible.
3 Meals a Day 
For the elderly it is essential to maintain a good diet to be in the best possible health, this is why we offer 3 meals a day as part of our health care plan, which has all the nutrients necessary for them to maintain good health and in turn a good quality of life.
Impeccable Cleaning 
Cleanliness is fundamental in any place and more in places where elder care is offered, because the dirt can influence the development of diseases or deteriorations in their health, it is for this reason that within the services that our center offers, we have impeccable cleanliness guaranteed in our assisted living facilities in Mexico.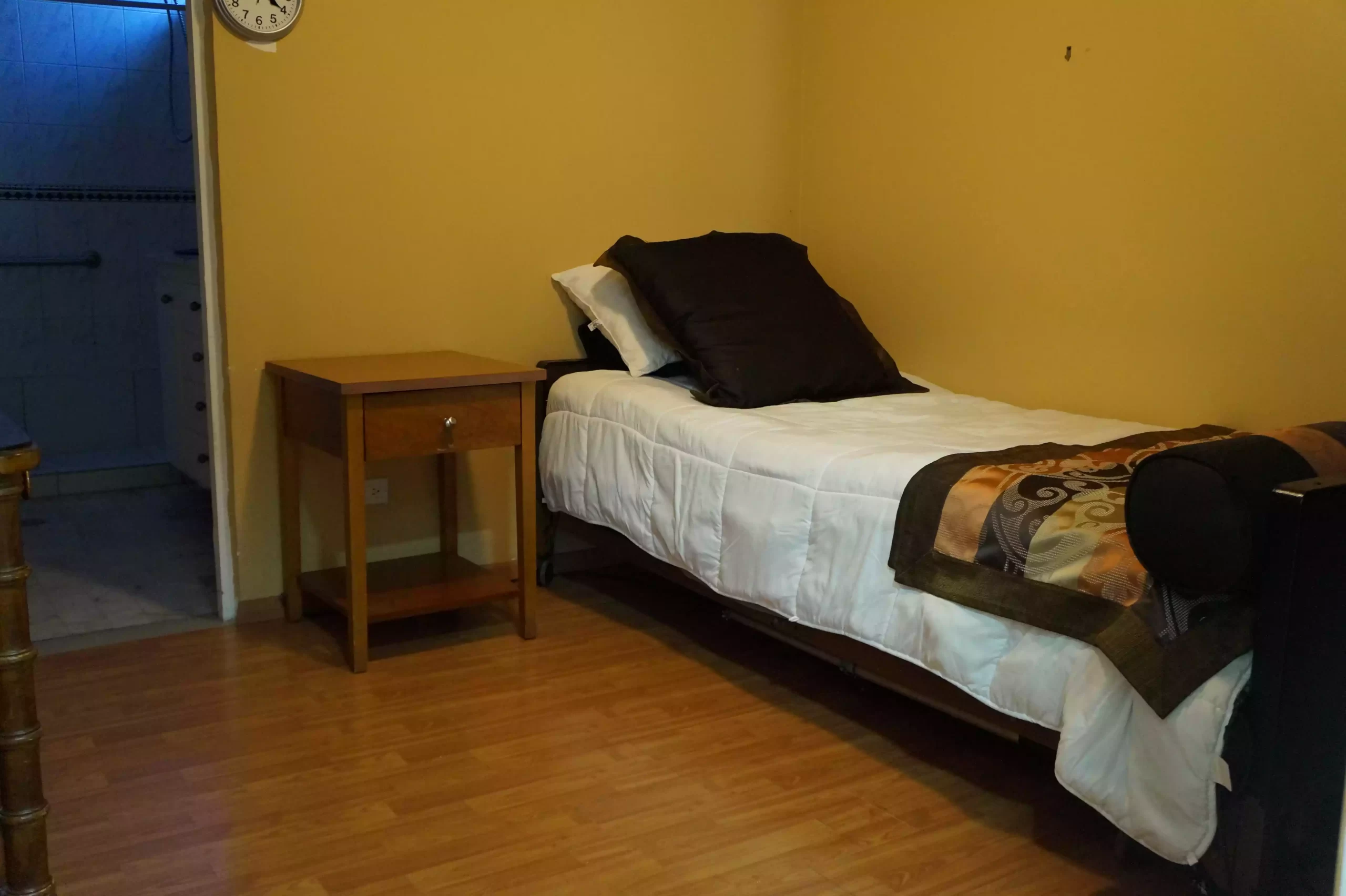 Medication Administration 
Medication in older adults is essential for their health and good quality of life, however, as the years go by people tend to become more forgetful and this is quite common in older adults with chronic conditions, who regularly forget to take their prescriptions. It is for this reason that as part of our services of elderly care Mexico center we have medication administration as part of the health care so that you or your loved one do not have to care about this, leave it in our hands, we will offer you the best long term care.
Physical and Occupational Therapy
To provide access to health and better quality of life to our residents, as part of our elderly care Mexico service, we offer physical and occupational therapy provided by professionals to help our residents in the aging process and its changes for long-term care. The first is to help older adults avoid limiting their physical function by exercising their joints, bones, and muscles. On the other hand, occupational therapy works to help them in the mental process, so that they can continue developing their daily activities without any type of problem and without affecting their self-esteem.
Visits 24 Hours a Day, 7 Days a Week  
Another service that distinguishes us is that we have the facility that you can visit your loved one 24 hours a day, 7 days a week, so you can organize your schedule in the way you think best and when you want, you can come to visit without any restrictions.
Our long-term care services have led us to position ourselves as one of the best eldery care residences in Baja California Mexico.
Constant Medical Supervision 
We provide constant medical supervision to provide peace of mind to our elderly people and their families. We will always make sure that they have the best elderly care Mexico to provide good medical treatment for their health care.
First Level Facilities 
We know that comfort is one of the main characteristics that people seek for their family and for themselves, which is why we have first-class care facilities as assisted living residences in Mexico, suitable for older adults to have a stay as comfortable as possible for long term care.