What are the issues that should be considered in taking care of the elderly?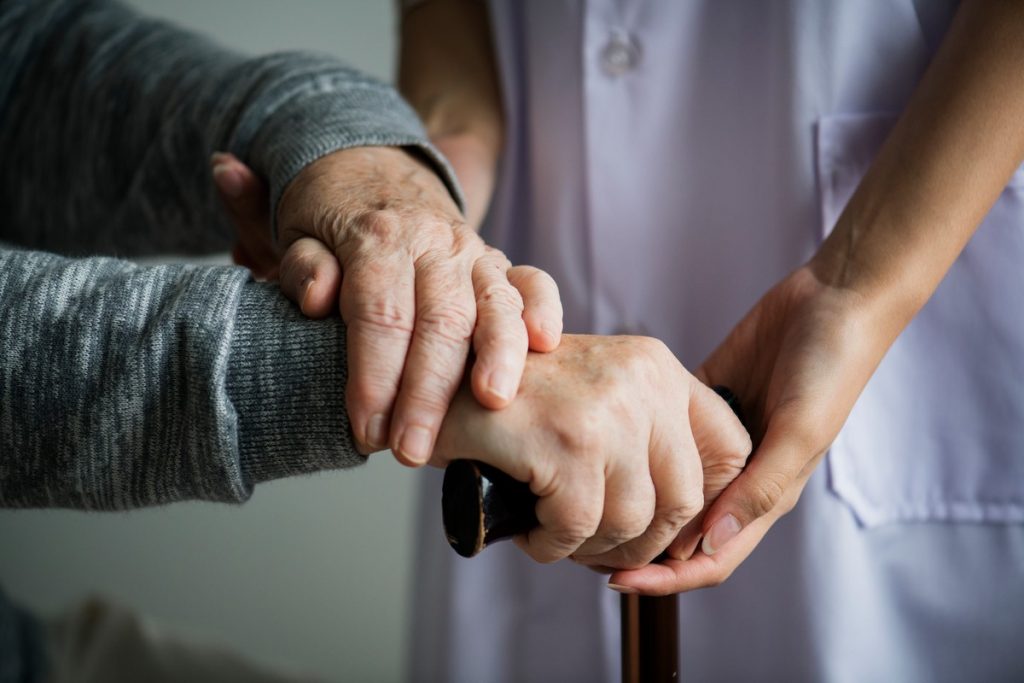 It is normal that as the years go by, older adults need help to carry out their daily activities. It is even very common for many of them to require special attention, since age and some illnesses cause them to have some limitations.
Although many families want to provide the elderly with all the support they need, they may not always have the necessary time. It is then that they tend to resort to home care, however, this is not always a good idea, on the contrary, there could be many problems that may arise.
Disadvantages of not hiring professionals 
When a home care service is requested to take care of an elderly person, it is usually thought to be a good option. Many families even prefer this type of service, thinking that they are leaving their family members in good hands.
Unfortunately, this is not always the case, especially when care services are not contracted with a regulated company. In such cases, it is often the budget that leads families to hire these services, however, in the long run it can be detrimental to the elder.
No medical support
One of the main problems with this kind of service is that there is no real medical support. In other words, if the older adult has a crisis or becomes seriously ill, the caregiver will not be able to provide the care they need. This can further damage their health or even endanger their life.
In that sense, the advantage of nursing homes is that they make sure that the staff is trained to provide care to the elderly. But not only that, they also usually have medical attention, so that if necessary, the senior will be able to have quality care.
It is hard to understand
When the caregiver is not very experienced, it is quite common for them to not understand the older adult or even to feel overwhelmed. This can lead to mistreatment by both the caregiver toward the elder and the elder toward the caregiver.
On the other hand, a trained person already knows the type of temperament an older adult can develop as he or she ages. So it is much easier for them to understand the older adult and provide appropriate care, so that they don't feel attacked or misunderstood.
Medication is not given
It is very common for caregivers who are inexperienced in caring for older adults to forget giving them their medications. This does not mean that they do it with malice, but simply that keeping proper track of medications is not always easy.
In these cases the main advantage goes to private nursing homes, because they have qualified staff who know at what time to give the medications. So there should be no issues with the elderly forgetting to take their medications, as there will be a caregiver on duty at all times to provide them correctly.
Decrease in autonomy and mood
An older adult's autonomy and mood can become very easily disrupted if the elder is not in the right environment. The problem is that even at home this can happen if family members or caregivers do not interact properly with the older adult.
This does not mean that they should do everything for them; on the contrary, it is about creating an environment in which the older adult can feel useful and safe. Unfortunately, it is very common for both family members and inexperienced caregivers to treat the older adult in a way that makes them feel that they are no longer needed.
To prevent this kind of situation from occurring, caregivers in nursing homes follow certain rules. One of these rules is to take care of the older adult while interacting with other people or doing chores, so that the older adult feels safe, loved and useful.
Therapy is not provided
A large portion of the elderly population needs physical or psychological therapy to treat their ailments and improve their quality of life. However, it is very common that private caregivers or even the elderly's own family do not know how to provide this therapy.
The solution that private retirement homes have found is to hire a team of professionals who can cover all areas. Thus, the elderly care Mexico is guaranteed, since various activities are created in which the elderly can participate, regardless of whether they have a disability.
In addition, since these are personalized programs for the elderly, it is much more beneficial for the elders that are experiencing difficulties in their day to day life. This is because they improve their physical and mental state.
Poor hygiene
It is normal that with the passage of time older adults have difficulties in grooming themselves as they did in their youth. In these cases, if the services of a qualified person are not hired, it will be difficult to keep the senior in good condition, which can further damage their health.
In order for the seniors to maintain good hygiene, private retirement homes have the support of nursing staff. In addition to a professional cleaning team, which will keep the common areas clean at all times.
This ensures that the elderly will find themselves in a clean environment.
Where to turn for help?
If your loved one is at a stage where he or she needs the support of other people in order to have a better quality of life, then Casa de Retiro El Mirador is what you need. We have all the services required to improve the autonomy and mood of older adults.
We work with professionals from different health areas, specialized in the care of the elderly. In addition, we have first class facilities, so your loved one will always be in good hands.