The main benefits of the American living in Mexico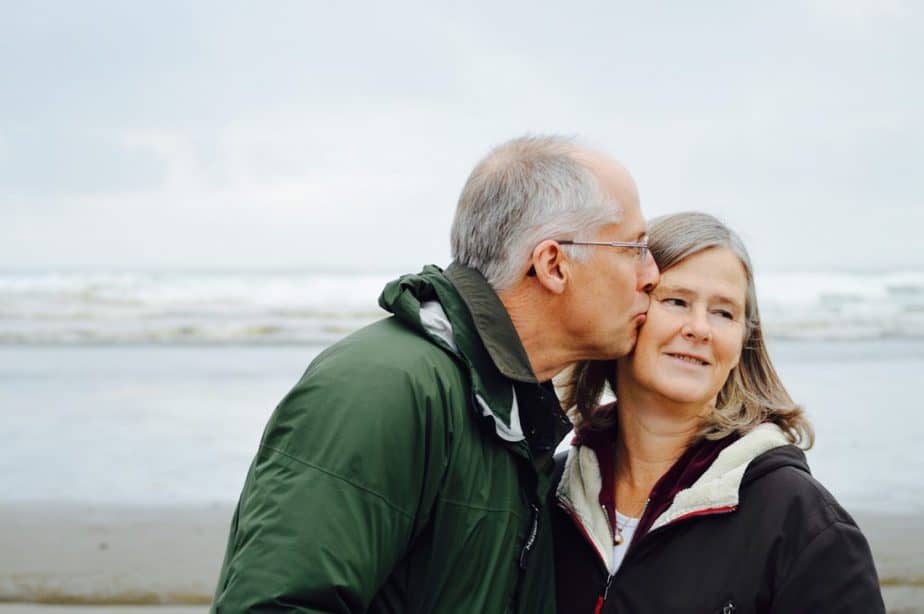 There always comes a time when age sets a limit on our ability to work, and the passing of the years forces us to think about our lives and what we will do in our old age. 
We are aware that life goes on and that our relatives have their activities and projects; that is why more and more people choose to spend their last years in a retirement home where they will have a room and get along with people of the same age and interests. A series of benefits make the option of going to a retirement home the best choice for this period of their life.
The advantages of a retirement home
Many American retirees seek to find a place to spend their retirement years with the best possible care, quality of life, in a place and environment that allows them to maintain the communities and care they have sought throughout their lives.
For this reason, it is common that when they are looking for a retirement home, they increasingly choose those located in the border area on the Mexican side, since these represent a series of advantages for them:
The city of Tijuana is located near the border, it is considered cosmopolitan, its cost of living is lower than in North American cities, and it can offer an excellent quality of life to older adults. It is located in a geographical area with an excellent climate, which is beneficial for the elderly because being close to the ocean benefits their respiratory system and they will not be affected by the extreme climates of other areas of the United States. 
A characteristic desired by older adults is to find a safe and calm environment, both inside and outside the institution they have chosen. Tijuana offers conditions of safety and tranquility for its inhabitants and especially, for the elderly.
They will be able to receive personalized attention according to their needs. At Casa de Retiro El Mirador, we know that older adults have a greater need for care which increases when they have diseases that must be constantly monitored. 
Older adults from the United States, who suffer from illnesses throughout their lives, seek assisted living Mexico. They look for a place where they can have a quality of life and constant attention to their health with a warm and friendly treating as is the characteristic of Mexican culture.
The characteristics of a good retirement home
When an older adult thinks about retirement, and also knows that he requires assisted living in Mexico, a retirement home in Tijuana is one of the best options, both for American and Mexican older adults who want a good place to live, retreat, and also have a quiet and safe environment.
At Casa de Retiro El Mirador we are the best option among retirement homes in Tijuana since we offer a series of advantages for Mexican and foreign older adults:
We have an excellent location near the border with the United States, as well as proximity to the Pacific Ocean, with all the health benefits that this brings.
We have highly trained and specialized personnel in the care of the elderly, to be able to attend them, 24 hours a day, seven days a week, according to the specific needs of each resident.
We have assisted living according to the individual needs of each person, attending to their medications, food, room conditioning, as well as the development of stimulus and therapy activities, to get along with other residents and with their families. 
We have spacious, comfortable, and accessible personal and communal spaces, in addition to being well lit and equipped to the needs of each resident.
Our personal care spaces are safe and equipped in the best way to avoid accidents; they are also equipped to support a wheelchair or special needs residents.
We have specialized medical care, both by a professional in geriatric medicine, as well as in the daily review of the resident's vital signs, therapy and rehabilitation exercises, medical check-ups, dietary care, administration of medications. As well as trained personnel to attend and resolve any situation at the moment it arises. 
Because the family relationship is important, the relatives of the residents can visit them at any time or, if necessary, appear at any time of the day or night to accompany their loved ones.
Residents also need to keep their minds occupied to be comfortable, so at Casa de Retiro El Mirador, we offer occupational therapies tailored to their needs, abilities, and experience, so that they feel comfortable and useful during their stay.
Our facilities are safe, in our residence we have a closed-circuit surveillance system that allows monitoring of all internal and external areas of the facilities, in addition to the fact that all older adults are accompanied by their caregivers. Our medical, support, and care staff have had their background checked and are trustworthy; also, external visits to residents of other persons or institutions are consulted and must be authorized by their relatives.
Therefore, this series of characteristics have made Casa de Retiro El Mirador one of the best choices for national and foreign retirees who want to stay in a quiet place, with assisted living, and where they can maintain an excellent quality of life.