Taking Care of Elderly Parents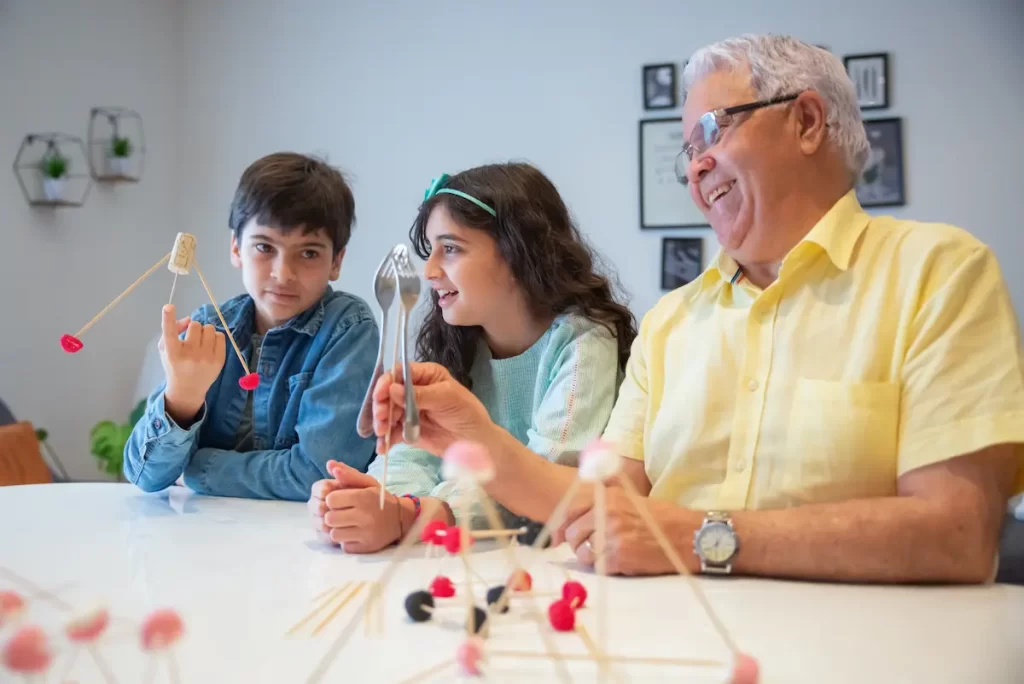 As time goes by, it is inevitable to see how our parents get progressively older, making their movements and how they perform certain daily activities more and more difficult for them. Simple activities such as watering the garden, cooking, or any other activity that involves the cleanliness of oneself or the home gradually become more complex. That is why when taking care of elderly parents, it is necessary to take certain precautions so that their care is as good as possible, in addition to making our loved one feel like the most important family member.
The importance of regular check-ins
Part of taking care of elderly parents is making periodic visits to check that everything is in order or just visiting and spending quality time with them. Doing this will prevent our family members from getting into a state of depression or sadness when they feel abandoned by their loved ones.
It is highly recommended to make this type of visit periodically, preferably with established days, either once a week or every 15 days, but it is more advisable to attend punctually on the established days and times; however, if a visit cannot be made, it would be best to notify or make a call to keep in touch.
Helping with daily tasks
As part of adult life, some daily activities that are easy for many people are more complicated for seniors. When it comes to taking care of elderly parents, it is important to help them with those repetitive tasks that require some degree of mobility or strength.
Some of the common activities could be household chores such as laundry, cooking, sweeping, mopping, and cleaning the floor. By taking care of elderly parents doing these activities, we will prevent our loved ones from feeling fatigued or having any injury that could cause serious complications.
Transportation assistance
Transportation assistance is another way of taking care of elderly parents because they do not have to take public transportation or drive independently.
As time passes, some elderly people lose their sense of attention. Their reaction to certain situations becomes much slower, leading to accidents that may or may not be fatal. This is why elderly people are somewhat prohibited from driving a car, as it needs more attention. In public transportation, although they are not the ones who drive the transport, they also have certain risks of suffering any injury; for example, when they want to buy groceries for home and decide to go by transport, the adult in question inevitably feels tired when arriving home while carrying all the weight from the supermarket to their home. These are some of the reasons why, when taking care of elderly parents, it is important to offer them transportation assistance to prevent them from having any of these consequences, as well as to get them to the grocery store or other places such as doctor's appointments faster.
Managing medications
When you reach an older age, memory loss becomes increasingly evident, so when taking care of elderly parents, you should be careful and help them by indicating which medications they will need to take because although it may not seem so, it is very common that older adults do not identify which or at what time they should take a certain medication.
That is why we must be attentive and tell them the schedules and medications in question as often as necessary so that there is no confusion between them, thus preventing their health from being affected. Taking care of elderly parents by managing their medication will be a crucial point so that the health of our family members will last much longer.
Providing emotional support
Something that complements taking care of elderly parents is giving them the emotional support they deserve. This involves reminding them as often as necessary how much we love them and that we will always be there for them, thus preventing our family members from feeling sad or depressed. Also, if our family member wants to make a decision, such as going to a retirement home, among others, they should always be given that kind of support so that when they take the next step, they do not feel any sort of fear or insecurity.
Taking Care of Elderly Parents in The Best Way
In some cases taking care of elderly parents is not an easy task because, depending on how old they are, they may need more stress time or special care that only experts can perform. Retirement homes have become a good option for hundreds of seniors looking for a retirement where they can be at ease while enjoying safe and comfortable care.
Elderly care Mexico has become very popular in recent years because its security, care, and assisted living here is more economical than anywhere else. At Casa de Retiro El Mirador, we guarantee a dignified retirement for any elderly person. In addition to having experts who will provide you with the care you deserve 24 hours a day, 365 days a year, you will be able to do activities that will help you improve your physical training. As if that were not enough, another of the advantages of assisted living is that you can be accompanied by other people of the same age with whom you can socialize and tell thousands of anecdotes.