What Causes Low Potassium Levels in the Elderly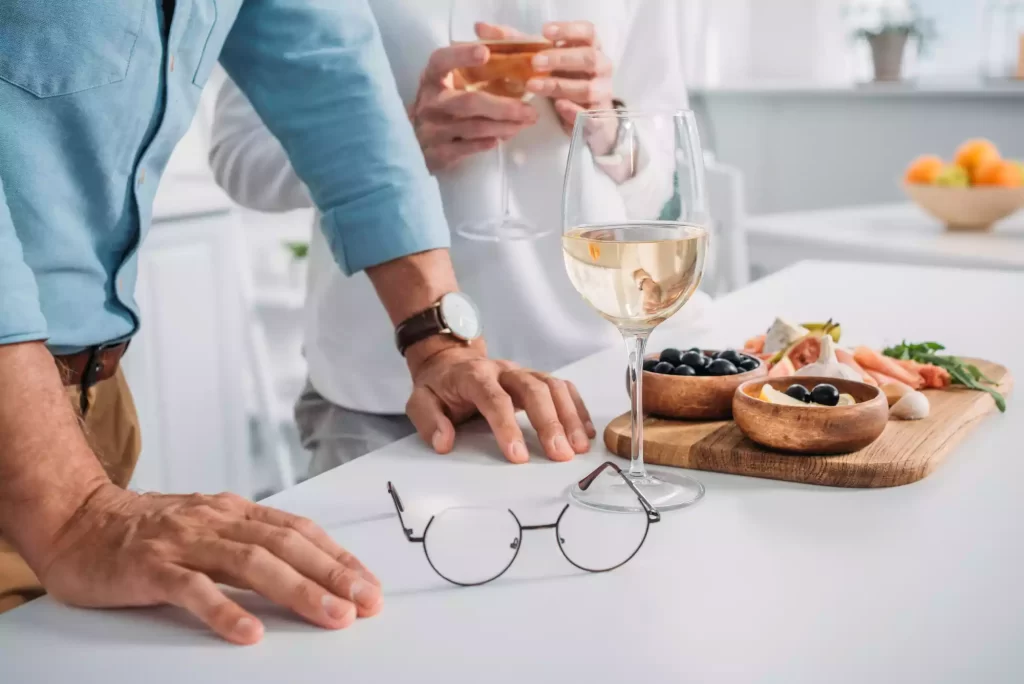 Have you ever wondered what causes low potassium levels in the elderly? Potassium is an essential mineral that plays a vital role in maintaining proper bodily functions. While low potassium levels can affect individuals of all ages, older adults are particularly susceptible. In this article, we will explore what causes low potassium levels in the elderly and discuss ways to prevent and manage this condition.
Understanding Potassium
Before delving into what causes low potassium levels in the elderly, let's take a moment to understand the importance of potassium in the body. Potassium is an electrolyte that aids in the proper functioning of cells, nerves, and muscles. It helps regulate blood pressure, maintain fluid balance, and support heart and kidney health. Additionally, potassium plays a crucial role in promoting muscle contractions, including those of the heart.
Age-Related Changes
As individuals age, their bodies undergo various changes that can be the answer of what causes low potassium levels in the elderly. Several factors contribute to what causes low potassium levels in the elderly, including:
1. Reduced Dietary Intake
One primary cause of what causes low potassium levels in the elderly is reduced dietary intake. Aging individuals may experience a decline in appetite or have difficulty chewing and swallowing, making it challenging to consume an adequate amount of potassium-rich foods. Furthermore, older adults often face lifestyle changes that can impact their dietary choices, leading to a decreased intake of fruits, vegetables, and other potassium-rich sources.
2. Medications
What causes low potassium levels in the elderly? Well, the use of certain medications is another contributing factor to low potassium levels in the elderly. Diuretics, commonly prescribed to manage conditions like high blood pressure, can increase urine production, leading to potassium loss. Additionally, laxatives and certain antibiotics may interfere with potassium absorption, further exacerbating the problem. It is essential for healthcare providers to monitor the potassium levels of older adults taking these medications and make adjustments as necessary.
3. Chronic Conditions
The presence of chronic health conditions can be another answer of what causes low potassium levels in the elderly. Conditions such as kidney disease, diabetes, and gastrointestinal disorders can disrupt the body's ability to regulate potassium effectively. Kidneys play a vital role in maintaining potassium balance, and any impairment in kidney function can lead to potassium imbalances. It is crucial for individuals with chronic conditions to work closely with their healthcare providers to manage their potassium levels.
4. Hormonal Changes
Hormonal changes that occur with age can also contribute to low potassium levels in the elderly. Hormones play a crucial role in maintaining electrolyte balance, including potassium. As individuals age, hormonal fluctuations can affect the body's ability to retain and regulate potassium levels effectively. Hormonal imbalances can be especially prominent in postmenopausal women, making them more susceptible to low potassium levels.
5. Dehydration
Dehydration is a common concern among the elderly population and can lead to low potassium levels. Older adults may have a diminished sense of thirst or may not drink enough fluids due to mobility issues or cognitive impairments. Prolonged dehydration can disrupt electrolyte balance, including potassium levels. Ensuring an adequate intake of fluids is essential to prevent dehydration and maintain proper potassium levels.
Prevention and Management
While low potassium levels can pose risks to the elderly, there are steps that can be taken to prevent and manage this condition. Here are some tips:
1. Balanced Diet
Encouraging a balanced diet rich in potassium is crucial for maintaining optimal levels. Include potassium-rich foods such as bananas, oranges, avocados, spinach, potatoes, and yogurt in the daily diet.
2. Medication Review
Regularly review medications with healthcare providers to assess their potential impact on potassium levels. If certain medications are causing potassium imbalances, alternative options or dosage adjustments may be considered.
3. Stay Hydrated
Promote adequate hydration by encouraging older adults to drink enough fluids throughout the day. Set reminders or provide assistance if needed to ensure they are consuming an appropriate amount of water or other hydrating beverages.
4. Regular Monitoring
Regularly monitor potassium levels through blood tests, especially for individuals at higher risk of low potassium. This allows for early detection and intervention if levels are becoming imbalanced.
5. Supplementation
In some cases, potassium supplements may be prescribed by healthcare professionals to maintain optimal levels. However, self-supplementation without medical guidance can be dangerous, as excessive potassium intake can also lead to complications. Always consult with a healthcare provider before starting any new supplements.
6. Lifestyle Modifications
Encourage older adults to adopt a healthy lifestyle that includes regular physical activity, as exercise can help regulate electrolyte balance. Additionally, managing stress levels and getting sufficient sleep contribute to overall well-being and can indirectly support potassium levels.
Specially Prepared Meals for Optimal Health: Maintaining Potassium Levels at Casa de Retiro El Mirador
Low potassium levels in the elderly can stem from various factors, including reduced dietary intake, medications, chronic conditions, hormonal changes, and dehydration. Understanding these contributing factors is essential in preventing and managing this condition. By promoting a balanced diet, monitoring medications, staying hydrated, and adopting a healthy lifestyle, individuals can maintain optimal potassium levels and support their overall well-being.
That's where Casa de Retiro el Mirador plays a crucial role. Our dedicated staff understands the unique needs of the elderly and strives to provide a comfortable and nurturing environment.
One of the many ways we prioritize the health and well-being of our residents is through meals. Our team ensures that every meal is not only delicious but also rich in essential nutrients, including potassium. We understand what causes low potassium levels in the elderly and the importance of maintaining optimal levels, and our menus are thoughtfully designed to meet their dietary requirements. We also diligently monitor medications to ensure their safety and efficacy
By choosing Casa de Retiro El Mirador, you can have peace of mind knowing that your loved one will receive nutritious and balanced meals that support their overall health. Join our vibrant community today and let us take care of your nutritional needs while you enjoy a fulfilling and worry-free retirement lifestyle.
Contact us now to schedule a tour and discover how our senior care placement can provide the care and attention your loved ones deserve. Don't wait—start the journey to a healthier and happier retirement today!