The importance of the geriatric care service in a retirement home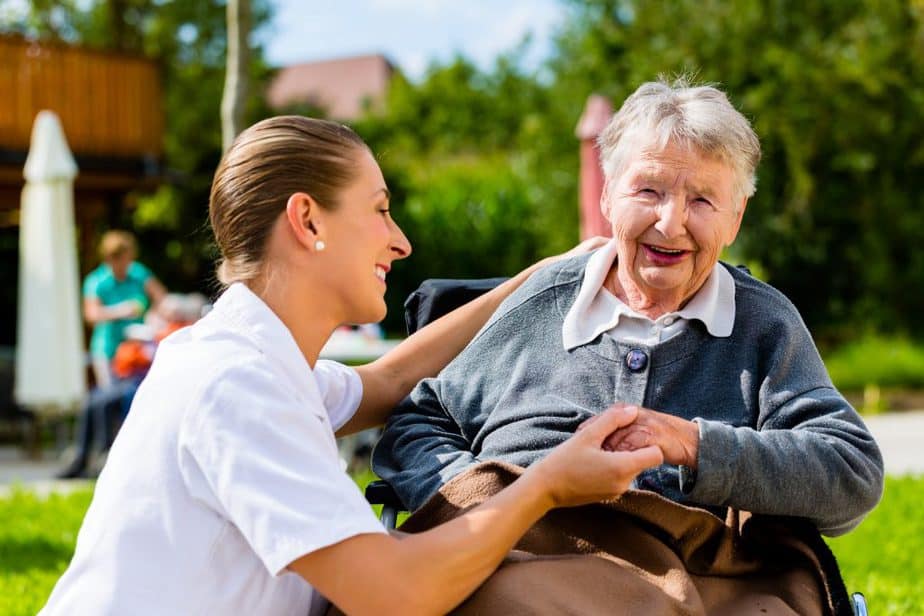 It is very common that for many older adults, there comes a time when the support of family, friends and even local programs is not enough. They need to have the support of professionals who offer care services that are more focused on meeting their needs and are also long-term.
Although this is especially true in cases where the older adult is no longer able to be self-sufficient, the truth is that all older adults require this type of support. Precisely for this reason, retirement homes have become more popular, as most of them offer this kind of service.
Just how important is geriatric care?
Nowadays, geriatric care has shown to be of great help to prevent the elderly from developing physical and mental problems. It is an alternative that seeks to welcome and support the senior adults during this stage, so that they can live a comfortable and healthy life.   
One of the main characteristics of today's retirement homes is that they have specialist services such as medical, physical and psychological services. All this provides certain benefits to the elderly, and in most cases, they end up having a better quality of life than if they lived with their family or alone.
Which are the main benefits?
In professional retirement communities, it is known that each person has different needs, so a special plan is created. In some cases the services offer independent housing, where the elderly can live comfortably, and in other cases they are supported by nurses.
Active social life
One of the main advantages of retirement homes is that they promote socializing among older adults. Thus, older adults find people of their own age who share similar tastes and, in many cases, life experiences.
Their life takes on meaning
Living with people of the same age and with caregivers, makes the older adult find more reasons to continue living. They begin to improve their hygiene habits in order to be able to carry out different activities in the company of their peers.
They get a larger support net
The support net for the elderly is no longer limited to family and close friends, on the contrary, it increases. In retirement homes, elderly care Mexico is part of day-to-day life, so the elders have the assurance that the people around them are attentive to their needs.
Their medications will be administered
It is very common for seniors to forget to take their medications, especially if they do not have a fixed schedule. In this sense, the main advantage of the retirement homes is that geriatric care is fundamental, so there is a list of the medications that the elderly must take and the schedules in which they must be given.
Good nutrition
With the passage of time, it is normal for older adults to change their diet so that they can get all the nutrients they need. Therefore, avoiding junk food and providing a balanced diet is one of the priorities in retirement homes.
In addition to this, there is a varied menu so that the elderly can eat properly at all times.
Medical support
In a professional retirement home, there is the support of a team of doctors and nurses who are attentive to the elderly. Thus, both the senior and his or her family can rest assured that he or she will receive medical services of the highest quality at all times.
Variety of therapies
As part of the geriatric care in nursing homes, there are usually both physical and psychological therapies, so that the patient can improve his or her quality of life. Each therapy is tailored to the patient's needs, so in some cases the focus is more on pretend exercises, while in others it focuses on improving social skills.
Greater independence
For some older adults, their physical problems have become a burden that affects both their health and their relationship with their family. In these cases, the advantage of requesting the services of a retirement home is that older adults can become more independent.
Thanks to this, in a short time they acquire more self-confidence, have greater independence and feel more encouraged to live with their family.
Security and peace of mind
Sometimes families feel that enrolling the elderly in a retirement home is like abandoning them, but this is not true. Retirement homes are safe and quiet places where the elderly can receive the support they need to lead a healthy life and enjoy this stage.
There will be cases in which the senior will require assistance 24 hours a day, but in other cases the senior will be able to be more independent. So no matter what the case may be, retirement homes are prepared to offer a better quality of life to the elderly.
Final Conclusions
Geriatric care is of utmost importance because it is what guarantees that our loved ones will have a dignified life despite the years. That is why it is necessary to turn to professionals like the ones we have at El Mirador retirement home, where you can find specialized services for the elderly.
As one of the most important retirement homes in Tijuana, at El Mirador we want all our seniors to feel satisfied with our service. So we organize several recreational events, in order to help the seniors feel loved by everyone.
Both the seniors and their families will be able to notice in a short time the beneficial changes. In addition, to ensure that their stay is comfortable, at El Mirador we have quality facilities with all the services and amenities.