How to find a good caregiver for elderly?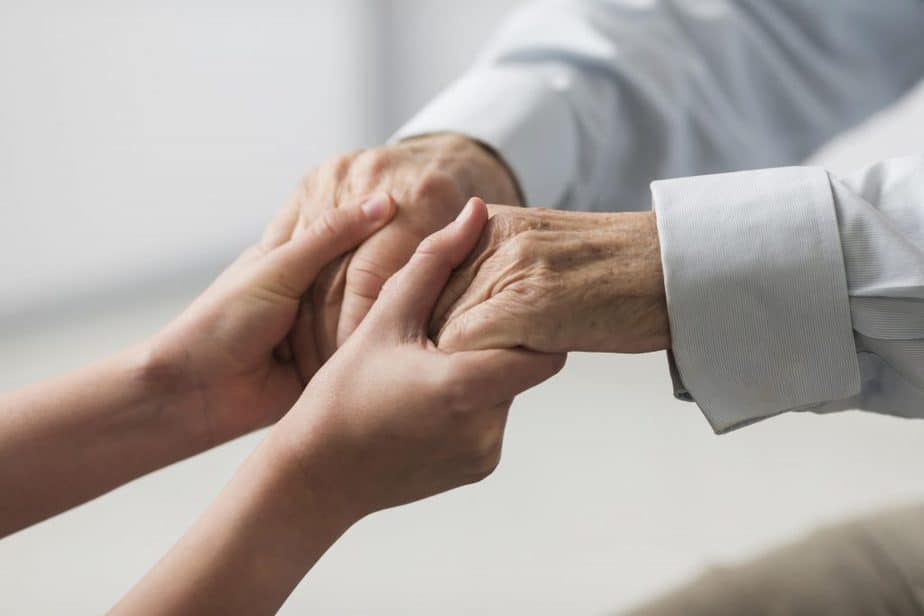 Families with older adults in their homes often find it challenging to take proper care of them, mainly because they will require hours of care and skilled nursing care due to the lack of autonomy. When these cases occur, it is necessary to look for solutions to ensure their quality of life and well-being. Well, caregivers for elderly can fulfill these levels of care.
What is and what are the qualities of a caregiver for elderly people?
Persons who provide these services for individuals in the elderly are focused on helping dependent older adults with their daily living needs. The personal care services they provide allow for a care plan or program focused on medical care (sometimes), help with daily tasks, medication management, and emotional health. Besides, the company of the caregiver for elderly allows the adult to be in a safe and pleasant environment since they are not alone.
These persons who take care of the seniors are precious because it is not just another job. In the hands of these people is the welfare and health of the elderly, so families must know the importance of these professionals and their qualities.
Having a vocation
Vocation is a fundamental quality for the care of the elderly, mainly because the persons who offer adult day care services require more than just special attention; they need physical and mental dedication that can only be obtained through vocation and training. That is why this skill is necessary, primarily to provide the family and the adult with a high quality program choice.
Empathy
This is another of the fundamental characteristics that caregivers for elderly people should possess, especially because when they have empathy, they understand the needs and level care they need. The seniors are people, so they should be treated in this way, understanding that the dependency or mood is often due to health conditions or lack of a friend.
Helpful
A plan or program of assistance to the elderly requires time and specialized care, whether for daily activities, to intake prescription medications, among other activities, to offer the elderly quality care and multiple benefits.
Patients
Many seniors tend to be more demanding, forget things or have difficulty moving; this may be due to some alteration in their mental health or because they are one of the steps of old age. Therefore, the caregiver or the elderly homes must be providers of patience. So that in this way the personal care services are the most suitable for each person.
Roles of senior caregivers
A home or assisted living Mexico that provides good caregivers is characterized by self-directed care, by trained caregivers, by personal care assistance, and because the primary caregiver has the goal of providing senior care services that are best suited to the adult's needs. To be a choice, the provider must comply with specific terms.
Adult Care
During the time a senior is under the care of a care provider, whether in an assisted living facility or by a part-time caregiver working at home, the worker must always be attentive to the needs of each of the people they assist.
Assistance with activities
Another of the terms that people in nursing home care must comply with is that they become health aides, responsible for assisting the elderly in their everyday life activities, both in easy circumstances and in those that are more difficult for them.
Contact
Often, adults need some kind of relationship as a friend with a person. That is where the caregiver can provide their company, especially since many of them have feelings of stress or sadness, so this is one of the main benefits of having a caregiver.
Prepare a plan or program
Before a person approaches long-term care for the elderly, one of the primary caregiving responsibilities is to develop an individual direct care plan or program that specifies what care for seniors will be carried out based on the person's circumstances and needs. Within this program, which is focused on assistance with activities, caregivers must consider food, drugs, and the terms of each activity according to the family or physician's directions. 
Caregivers and care agencies must understand that programs and personal care services must meet the level of care that families expect, which is why providers' training is critical to have a direction of services according to each elder's needs.
Choosing the best caregiver for elderly
Before there are contracts to fill the role of caregiver for families for assisted living at home or in a nursing center, it is essential to first think about the type of program desired based on the senior's needs. Also, depending on the degree of dependency of the person, it may be possible to determine if regular times caregivers are required or only work within specific hours.
For people to have a correct choice before the time of hiring these programs, caregivers can be tested to get a better sense of the type of care of adult they offer, the relationship they may have with the elder, whether they are trustworthy providers, if they carry a direction of care or if they provide assistance with activities that help the person's physical and mental health.
Home care or a nursing house?
The decision will depend a lot on what you are looking for; for example, if the family has some personal care services insurance for the elderly, house care can be an excellent option. Besides, this type of place is characterized because they have different costs, with additional personal care attendants, and most of them are associated with health agencies, which allows better care of adults. On the other hand, home caregivers are chosen by those who wish to have help in the care of the elderly, so it is usually a more comfortable option for the family member and the older adult.