How are the elderly cared for in Mexico?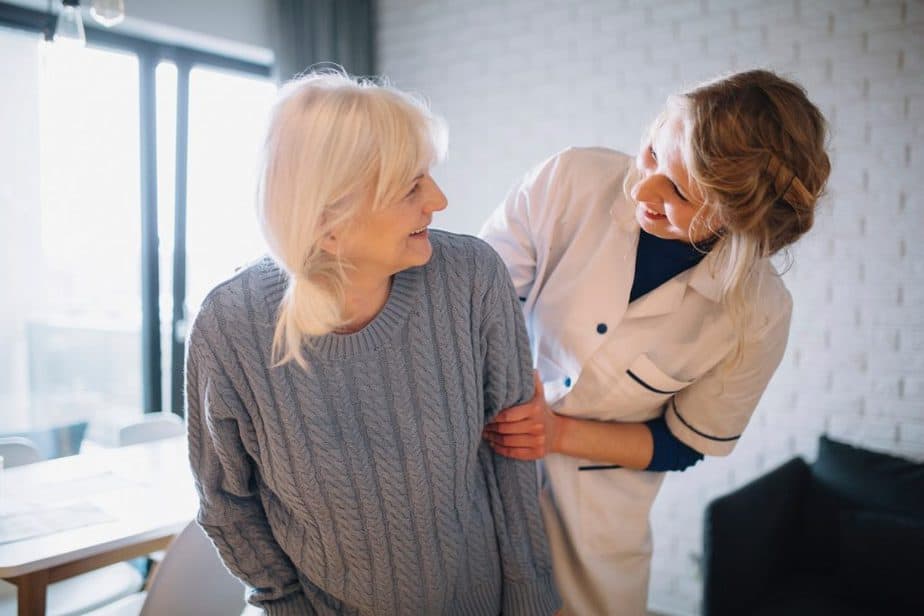 Have you ever wondered what is behind the care given to the elderly in Mexico? Until recently, it was very common to think that retirement homes could not offer the elderly the warmth they had with their family. However, private institutions offer many advantages to the elderly. 
For some years now, more effort has been made to care for the elderly, and this has been reflected mainly in retirement homes. In these types of places, the elderly are offered a wide range of professional services, with which they can improve their quality of life.
How are the elderly cared for?
Each person is different, that is why each older adult is given personalized care, taking into consideration their needs. First, it is necessary to talk with the family or with the elderly to know how they are and what services will be needed.
Medical care
There are older adults who over time lose certain skills, so some of them are physically limited. Others have conditions that affect their mental state, for the same reason it is necessary to provide them with specialized medical services.
In case they need to take medication, they will be given, if they require physical therapy or perform certain exercises, they will be helped. With this kind of service, the family ensures that the elderly will have all the care they need and that they will be in the hands of professionals.
Another advantage of this kind of service is that medical supervision is constant, so the family can be sure that their loved one is in good hands.
Luxury facilities
One of the things that are assured with the elderly care Mexico is that they feel safe and happy in the place where they are. It is for this reason that they provide them with comfortable facilities, where they can feel safe and live with the tranquility they need at this stage of their life.
The rooms not only offer beauty or comfort but are also designed to become the ideal place for the elderly to live fully. In them, the elderly can live comfortably and receive their guests whenever they want.
Cleaning
In Mexico, it is known that cleanliness is essential to avoid any kind of disease, especially if you live with several people. That is why retirement homes usually have a team of professionals dedicated to keeping busy areas clean.
In other words, the elderly will always be in a neat environment, since spaces such as bedrooms, kitchen, bathroom, common areas, etc., are always clean.
Medications
Adult care is essential, but it is important to mention that medications are also administered. This is due to how common it can be for the elderly to forget to take their medications at the exact time.
In addition to giving them their medications, another thing that is done is to keep a daily vital sign record. Through this registry, we can have a more exact idea about how the health of the elderly is and thus prevent some possible diseases.
Physical therapy
In most of the retirement homes in Mexico, physical therapy services are offered. With these therapies they are helped to perform activities with which they can exercise the joints, bones, and muscles; thanks to these exercises the body of the elderly can be strengthened.
In other words, physical therapy strengthens the body so that some kind of injury from a fall can be avoided. It also helps older adults to be more agile, become more flexible, performs activities more easily, and feel healthy.
Occupational therapy
Sometimes older adults have cognitive impairment so it is necessary to help them through occupational therapy. With this type of therapy, the elderly are provided with everything they need so that they can develop their mind and, at the same time, facilitate their social integration.
For the therapy to work, the needs of the elderly are taken into consideration. In a short time, the family will be able to see how the older adult will progress.
Healthy food
Food is very important to maintain good health, but just because they eat a lot does not mean that they are consuming quality food and nutrients. To this, we must add that not all older adults can eat the same, as many of them have conditions that require a stricter diet.
In addition, uncontrolled weight gain or loss can lead to health complications for the elderly. Taking this into consideration, retirement homes in Mexico have tried for a long time to promote a good diet, which contains the necessary nutrients that the elderly need.
Several things are taken into consideration to know what type of diet the older adult requires. Once the health condition of the older adult is known, a meal plan is created so the meals can provide the necessary energy he needs. 
A good option for the loved one
If you are thinking of putting your loved one in a retirement home, you should know that at Casa de Retiro el Mirador we are experts in elderly care.
For us, the most important thing is the integrity of the elderly, that is why we are with them at all times. With us, your loved ones will be able to find a house where they will feel comfortable.
We provide the elderly with the proper care they need because our priority is their well-being. We give them their medications in case they have any chronic disease, heart disease, mental health, and more.
Schedule an appointment with us, so we can explain to you our services.