What Kinds of Physical Activity Are Senior-Friendly and the Risk of a Sedentary Lifestyle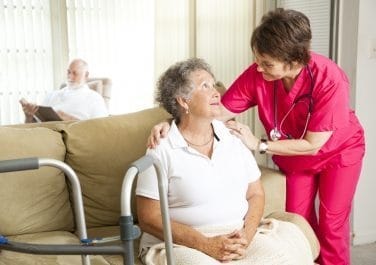 Our seniors are a very important part of the family; they are the people who have significant experience and wisdom. However, as the years go by, we notice that their mobility and specific aspects of their health are now different from what they were a few years ago. It is inevitable to think about whether it is possible to do something to help them recover some of the mobility that they lost over time, but what kinf of physical activities for the elderly are?
How does age affect a senior's daily life?
Age is a factor that can cause problems in people's mobility. Over time, parts of the body begin to lose strength, causing everyday activities that you used to do easily to be performed with some discomfort or fatigue. The good news is that certain physical activities for older adults can help them regain some of that mobility.
What activities can an older person do?
Some of the physical activities for older adults that can be performed outdoors are:
Walking, preferably in company: Walking in public places such as a park helps keep them in good shape and physical condition. In addition, walking with the company helps strengthen social relationships.

Biking: Biking is one of the most recommended physical activities for older adults to strengthen their physical condition, as it favors their cardiovascular health and impacts their muscles and joints. Moreover, this tool gives them a feeling of freedom and facilitates the discovery of new landscapes, corners, etc. If they cannot go out for some reason, this activity can also be done at home with an exercise bike.

Dancing: Dancing is one of the most adaptable

physical activities for the elderly, as it uses different body parts that are constantly moving. In addition, of course, each person can dance to their own rhythm so that they avoid some exhaustion.

Handcrafts: This activity may not require as much physical effort as the previous ones; however, crafts help stimulate motor, sensory and mental capacity. For example, making crafts with recyclable materials stimulates the creative part of the brain.
What activities should be avoided?
It should be remembered that the objective of physical activities for the elderly is for them to recover their mobility and physical condition. That is why avoiding any type of activity that generates excessive fatigue is necessary. 
A walk works very well to activate their body; however, it should be on measured routes and preferably in places with trees or rest areas, as high-temperature seasons may cause heat strokes. Also, a long route may exhaust the strength of their legs faster.
On the other hand, it is necessary to avoid any activity where they have to lift objects, specifically heavy objects. The reasons are more than apparent, and they can generate severe back pain that, in older adults, can be detrimental.
Retirement home in Mexico
Hundreds of seniors come to Mexico to have a dignified retirement. Mexico has many advantages, such as comfort, security, beautiful places to visit, and its culture, which has been internationally recognized. 
Mexico assisted living is possible, and at EL MIRADOR, we are a retirement home that offers all these benefits at a price that is more than affordable for your pocket. With 24-hour care service, enjoy the elderly care  Mexico that we offer where, besides activating your body and filling them with energy, we will help them recover the lifestyle they used to have.