Where Can I Find The Best Retirement Community In Mexico?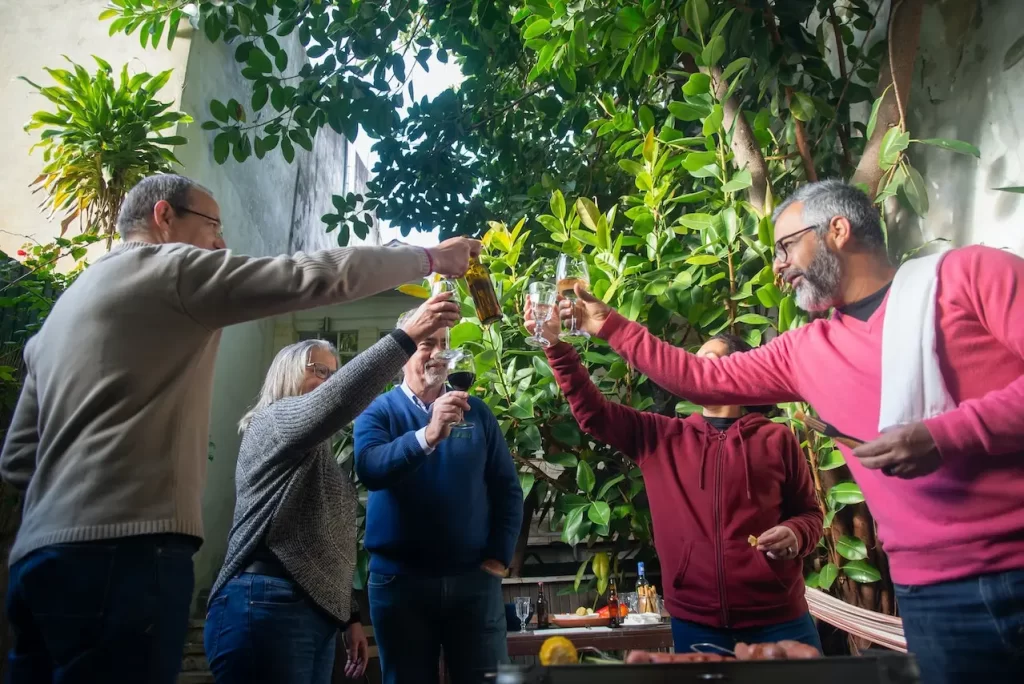 Looking for the best retirement communities in Mexico? As aging progresses in the elderly, it is typical for problems such as hearing, vision, and even memory loss to occur. This makes it difficult for them to care for themselves and, in many cases, for their family members.
It is also very common for the elderly to develop disabilities with aging, which can only be taken care of by professionals. In cases where family members cannot care for the elderly, alternatives such as retirement communities are often recommended, as they offer several benefits. 
The Reasons You Should Consider a Retirement Community
Although one of the most deeply rooted thoughts in Mexico is that children should take care of their parents, the truth is that this is not always possible. Precisely because of this, there are the best retirement communities in Mexico since it is necessary to cover the needs of the elderly.
Some of the advantages of these retirement communities are the following:
Active social life
Not having an active social life can negatively affect the physical and mental health of the elderly. Therefore, one of the main benefits of retirement communities is that they allow older adults to integrate easily to live with other people of the same age. 
A reason to keep going
One thing that characterizes the best retirement communities in Mexico is that they create a suitable environment for the elderly. This allows them to feel more independent, comfortable, and eager to improve day by day so that the mood of the elderly increases, and they begin to dress up more and perform their activities. 
Care and well-being
One of the priorities of retirement communities is to seek the welfare of the elderly, which helps them to have a more significant support network. In these communities, the older adult can find a team of professionals who provide all their support to meet their needs and not only depend on their families. 
Established routines
It is common for the best retirement communities in Mexico to have routines to help seniors cognitively. Having established routines is an excellent help for them to be mentally organized, and at the same time, their mind keeps working correctly. 
Proper nutrition
As aging progresses in the elderly, it is necessary to be more careful with their diet. It is essential to have a balanced and adequate menu that can meet the needs of the elderly. In that sense, the advantage of retirement communities is that they have a personalized menu. 
Why Tijuana Is The Place To Find The Best Retirement Communities In Mexico  
There are undoubtedly many reasons why some of the best retirement communities in Mexico are located in Tijuana. The first one is that Tijuana is a city close to the border, so it is convenient for people who have families in and out of Mexico.
Also, being a border city full of tourism, it is pretty safe, so the senior's family can go on vacation. Shopping for souvenirs, going to the mall, or going to the movies are just some of the activities that can be done as a family. 
Tijuana is also characterized by having a beautiful beach and a warm climate, which makes it possible to enjoy the weather all year round. So many of the best retirement communities in Mexico take advantage of this to provide the elderly with a warm and cozy place where they can enjoy the scenery any time of the year. 
In addition to this, it is a city that can be considered quite affordable, especially if you come from abroad. Services, activities, and food have a much more accessible price due to the currency exchange rate, so the senior citizen's families can enjoy the city when they visit. 
Is Retiring In Mexico The Right Choice For You?
Tijuana can indeed be one of the best cities to spend your old age in, as it has some of the best retirement communities in Mexico. However, this decision is not for everyone, as it is necessary to consider several factors before venturing so far away. 
You must consider how far it is from your family, if you plan to retire entirely from working or if you plan to have other projects. Also, if the cost of living suits you and if your family will be able to visit you.
Choosing a Retirement Community in Mexico
It can be challenging to choose from among the best retirement communities in Mexico, as several options exist. Therefore, to make it easier to select a place, some things should be considered, such as first-class facilities, medical supervision, impeccable cleanliness, and medication administration.
It is also vital that it offers good food, therapy, and geriatric service to ensure proper medical care. You can find these services with us at Casa de Retiro El Mirador, where we seek to offer you the best attention as experts in elderly care in Mexico.