Benefits of Mexico Assisted Living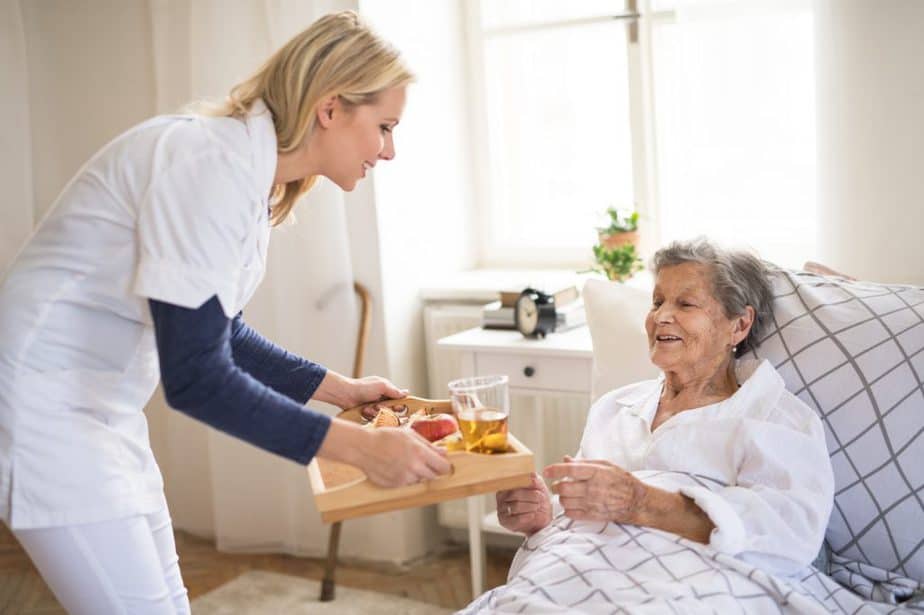 It is increasingly common for Mexican families to seek the help of qualified personnel to be able to take care of their older adults. Work, school and lack of knowledge to treat several diseases have made it impossible for the eldest adult to be given the necessary care at home.
Mexico assisted living offers several services with which specialized care is provided to the eldest adult, so that the lack of autonomy does not become an inconvenience. It can even be said that, for older adults who cannot live alone, there are many advantages that professional assisted living centers offer. 
Main advantages of assisted living
It is common for conditions to appear with age that hinder a person's daily activities, so that the more time passes, the more difficult they become. Assisted living centers tend to assist people who need support, to be able to continue with their activities.
More independence is available
Activities that for a young person can be as simple as bathing or dressing, can be complicated in some older adults. Assisted living Mexico centers help improve the independence of the eldest adult, because although they assist them in what is necessary they also give them the freedom they need.
"Independence" is one of the advantages of assisted living centers. Residents usually have their own apartment or room, in addition to this, these centers offer several amenities to further enhance their stay. Cleaning, laundry, meals and 24-hour supervision are just some of the services offered.
Active social life
When older adults begin to stop having an active social life, their physical and mental health begins to deteriorate faster. For this reason, it is necessary for the older adult to have a suitable environment that encourages socializing with other people.
Life care centers have the advantage of fostering this type of environment, so the older adult will be able to socialize with other residents. Social and creative activities are often part of the services offered by such centers.
Exercise programs
Among the services offered to ensure the well-being of the eldest adult are exercise and activity programs. Exercise is necessary to maintain a good physical and mental condition, as well as avoid or correct some health problems.
Since not all older adults can perform the same physical activity, special programs are prepared, appropriate for their age. Things like their health status and age are taken into consideration to create an exercise program in which everyone can participate.
Personalized attention
One of the most common features of assisted living centers is personalized care. Before entering the older adult, such important things are taken into consideration as their health status, their needs and what kind of help the family seeks.
By knowing all this information, the eldest adult can be given more personalized services that can help them have a better quality of life.
Budget
Undoubtedly, one of the main advantages of assisted living centres is that the family's budget is taken into consideration. Not all families have a very high budget, such as to take their loved one to a nursing home, for those cases an assisted living center is a better option.
They offer the family the most appropriate services, taking into consideration their budget and the needs of their family members. It is always looked after that the elderly have the necessary attention, so that they feel safe, protected and loved.
Trained staff
People who work within life centers are trained to provide the highest quality services. They know how to help older adults who are seen in need of relying on someone else.
The staff helps the elderly with their daily routines, in addition to providing the medical attention they need. Medication management, dressing or bathing are just a few of the things staff do to ensure a better quality of life for the older adult.
All of this is done by leaving the older adult the necessary freedom so they will not lose their independence.
Human contact
It is totally normal for some older adults to feel lonely or abandoned when they are transferred to nursing homes or some kind of similar institution. It is also common for this type of feeling to occur when they are cared for at home. This is due in part to the difficulty they have in relating to the staff who care for them.
The advantage of assisted living centers is that the staff knows everything about the care of the elderly. Therefore the staff understands them well and manages to create with the eldest adult, a real relationship of friendship, which helps decrease feelings of stress and sadness.
Medical supervision
There are cases in which the older adult needs to have constant medical supervision, unfortunately not all families can provide that. That's why medical supervision is one of the main advantages of assisted living, as the health of the loved one is constantly being monitored.
This service is of great importance to ensure the health of those older adults who have to take pills. Having a trained nurse is essential, especially if the older adult has some problems with his memory, as he may forget to take his medication.
Casa de Retiro el Mirador is one of the best assisted living centers in Mexico, offering the best services for older adults. Taking into consideration things as important as the needs of the eldest adult, as well as his health status, in order to give him a better quality of life