How assisted living communities help prevent repeated trips to the emergency room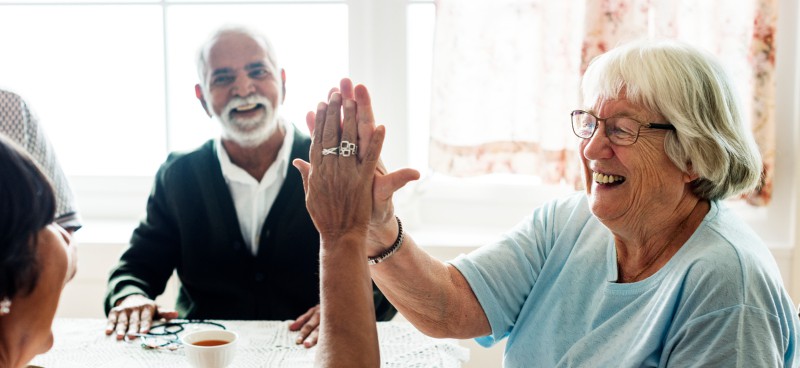 A common misconception is that older people have a less satisfactory quality of life due to the common afflictions of their age. It is also often thought that the need to use emergency services is normal because of these conditions; however, this does not have to be the case.
A study conducted in the United States showed that many emergency room visits are preventable. Assisted living and assisted living facilities are often necessary to prevent this from happening since families cannot provide these benefits to older adults.
What are the benefits of assisted living?
As long as the appropriate services are in place, assisted living communities can provide seniors with everything they need to improve their quality of life. They are designed to prevent common accidents in older adults, such as falls.
Falls are a problem capable of wreaking havoc on the health of the elderly, as they can suffer brain injuries, fractures, and head injuries. To prevent such accidents assisted living facilities are designed with the necessary equipment, such as steps, ramps, and grab bars.
They are also often provided with therapy to strengthen their bodies and improve their balance, thus decreasing the chances of an accident. In many cases, they are provided with safety equipment to reduce the need to take the older adult to the emergency room.
Disease detection and prevention
Respiratory diseases are a common complaint among older people because their health tends to be more delicate. The problem with respiratory illnesses is that they can aggravate the health of the elderly, making it necessary to visit the emergency room.
Since the health of older adults is usually more fragile, they require medical attention at the first symptoms. Unfortunately, many older adults downplay the importance of their symptoms because they do not like the idea of having to attend a hospital.
When you live in a Mexico assisted living community, you have the support of health care professionals who can detect when something is wrong. By noticing symptoms before the disease progresses, the older adult or his family has the opportunity to schedule an appointment with their primary care physician.
Personalized workouts
It is now known that for the elderly adult's health to be strengthened, it is necessary to exercise every week. A minimum of 150 minutes of moderate-intensity exercise can make a difference in a senior's health. Still, in addition to aerobic activities, it is necessary to do exercises that help strengthen muscles.
Fortunately, most Mexican retirement homes provide these kinds of services, and they are often tailored to the needs of older adults. Another advantage of exercising is that it can prevent the appearance of many diseases such as heart disease or stroke.
Healthy nutrition
We all know that keeping a good diet and exercising regularly are two necessary things to maintain good health. The elderly are no exception; they need proper nutrition to avoid pathologies such as anemia, which is quite frequent.
The benefit of assisted living Mexico is that they offer menus adapted to the needs of the elderly. Providing foods with all the vitamins and minerals required by the elderly to stay healthy, such as calcium and vitamin D, is excellent for preventing bone damage.
As well as vitamin B12, which provides energy to the elderly so they can do their activities, preventing heart disease. In addition to potassium, which is excellent when it comes to helping lower blood pressure.
These and other nutrients are necessary to ensure that older adults keep their health since an imbalance in their diet can affect them. That is why nutrition plays a crucial role when what is sought is to avoid having to go to the emergency room. 
Proper care
Most assisted living facilities to provide seniors with everything they need to live comfortably. They can develop independently, always having access to staff should they require support.
They care 24 hours a day because they have a professional nursing care Mexico team, which prevents them from being exposed to situations that could become dangerous. In addition, they can live with people of the same age, so it will be easier for them to make friends with other people and feel more comfortable and safe.
Thanks to these benefits, retirement homes have become an alternative for families who want to improve the quality of life of their loved ones in recent years. With this kind of support, the elderly can keep their independence and, simultaneously, live safely and securely.
At El Mirador Retirement Home, we are proud of the high level of care we provide to each of our residents. We strive to offer services that meet the quality standards necessary to provide safety and well-being, so you can rest assured that your loved one is in the best hands.
We also have specially trained staff to provide the best care for the elderly and supervised care 24 hours a day. You can be sure that it will be a pleasure for us to attend to your loved ones and help them improve daily until they regain their vitality.