Unlocking the Potential: Alzheimer's Supplements for Brain Health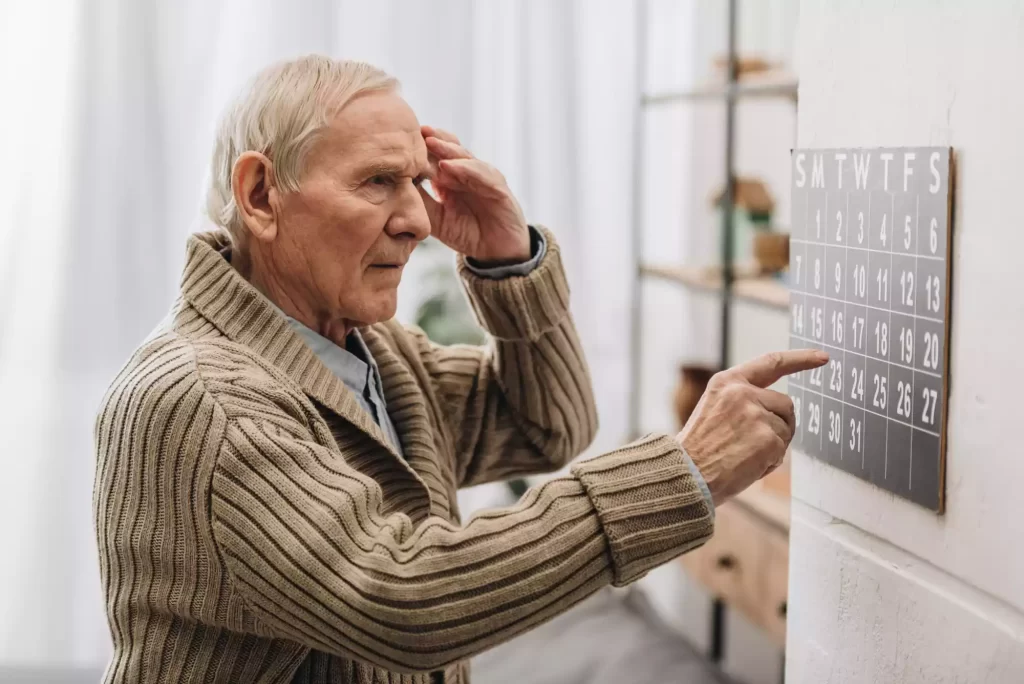 Alzheimer's disease is a devastating condition that affects millions of people worldwide. As the search for a cure continues, many individuals are turning to Alzheimer's supplements to support their brain health and potentially unlock the potential of their minds. With a wide range of options available on the market, it can be overwhelming to navigate through the various products and determine which ones are truly beneficial.
Are Alzheimer's supplements the key to improving brain health? While there is no magic pill to cure or prevent Alzheimer's disease, certain supplements have shown promise in supporting brain function and potentially slowing down cognitive decline. It's important to understand the potential benefits and limitations of these Alzheimer's supplements, as well as consult with a healthcare professional before incorporating them into your routine. By exploring the science behind these supplements, we can gain a better understanding of their potential role in brain health.
The Role of Alzheimer's Supplements: Can They Improve Brain Function?
When it comes to maintaining a healthy brain, many of us are looking for ways to unlock its full potential. One avenue that has gained attention in recent years is the use of supplements. These dietary additions are thought to have the potential to improve brain function and address cognitive decline associated with Alzheimer's disease. While more research is needed to fully understand their effects, initial studies have shown promising results.
Exploring the Potential Benefits of Alzheimer's Supplements
Alzheimer's Supplements are not a magic cure for Alzheimer's or other cognitive disorders, but they may play a role in supporting brain health. Some Alzheimer's supplements contain antioxidants, which can help protect brain cells from damage caused by free radicals. Others may contain ingredients that support neurotransmitters, the chemical messengers that facilitate communication between brain cells.
It's important to note that Alzheimer's supplements should never replace evidence-based treatments or medications prescribed by healthcare professionals. However, they may be used in conjunction with other strategies, such as a healthy diet and regular exercise, to optimize brain health.
Omega-3 Fatty Acids: Boosting Cognitive Abilities
One supplement that has garnered significant attention is omega-3 fatty acids. Found in fatty fish, walnuts, and flaxseeds, these essential fatty acids are crucial for brain health. Not only do they play a role in maintaining the integrity of brain cell membranes, but they also support the production and function of neurotransmitters.
Examining the Role of Omega-3 Fatty Acids
Research suggests that omega-3 fatty acids may have a protective effect against cognitive decline and reduce the risk of Alzheimer's disease. A study published in the Journal of Alzheimer's Disease found that individuals with higher levels of omega-3 fatty acids in their blood had a lower risk of developing Alzheimer's compared to those with lower levels.
Additionally, omega-3 fatty acids have been shown to improve cognitive abilities in individuals without Alzheimer's disease. A meta-analysis of several studies, published in the journal PLoS One, concluded that omega-3 supplementation may improve episodic memory, which is essential for remembering personal experiences and events.
Vitamin E: Protecting Against Oxidative Stress
Oxidative stress is a natural process that occurs in our bodies. It happens when there is an imbalance between the production of free radicals and the body's ability to neutralize them. Free radicals are highly reactive molecules that can cause damage to cells, including brain cells. This damage has been linked to the development of neurodegenerative diseases like Alzheimer's.
The Antioxidant Power of Vitamin E
Vitamin E is a powerful antioxidant that helps protect our cells from oxidative damage. It works by neutralizing free radicals and preventing them from causing harm. Studies have shown that higher levels of vitamin E in the blood are associated with a reduced risk of developing Alzheimer's disease.
In fact, a study published in the Journal of the American Medical Association found that individuals with higher vitamin E intake had a 25% reduced risk of Alzheimer's disease compared to those with lower intake. Another study published in the Archives of Neurology found that vitamin E supplementation may slow the progression of mild to moderate Alzheimer's disease.
The Potential Role of Vitamin E in Brain Health
Researchers believe that vitamin E's ability to protect against oxidative stress may play a crucial role in maintaining brain health. By preventing the damage caused by free radicals, vitamin E may help preserve the function and structure of brain cells.
Curcumin: A Natural Anti-Inflammatory Agent
Curcumin is a compound found in turmeric, a spice commonly used in curry dishes. It has long been known for its anti-inflammatory properties and has been used in traditional medicine for centuries. Recent research has shown that curcumin may have benefits for brain health, particularly in relation to Alzheimer's disease.
Reducing Inflammation in the Brain
Inflammation in the brain is a hallmark of Alzheimer's disease. It is believed to contribute to the development and progression of the disease. Curcumin has been found to have potent anti-inflammatory effects and may help reduce inflammation in the brain.
A study published in the journal Current Pharmaceutical Design reported that curcumin can inhibit the production of pro-inflammatory molecules in the brain. By doing so, it may help protect brain cells from inflammation-related damage and slow down the progression of Alzheimer's disease.
Other Potential Benefits of Curcumin
Curcumin has also been found to have antioxidant properties, similar to vitamin E. It can scavenge free radicals and reduce oxidative stress in the brain. Additionally, curcumin has shown to have the ability to cross the blood-brain barrier, making it more accessible to the brain and potentially enhancing its protective effects.
Furthermore, curcumin has been investigated for its potential to break up amyloid plaque, a hallmark feature of Alzheimer's disease. Amyloid plaque buildup is believed to play a role in the development of the disease, and curcumin may help clear these plaques from the brain.
Ginkgo Biloba: Enhancing Blood Flow to the Brain
Ginkgo Biloba, a popular supplement derived from the leaves of the Ginkgo tree, has been touted for its potential to enhance blood flow to the brain. This ancient herb has been used for centuries in traditional Chinese medicine to improve memory and cognitive function, making it a fascinating option to explore in the quest for brain health.
Ginkgo Biloba and Blood Circulation
One of the key benefits of Ginkgo Biloba is its ability to improve blood circulation, including to the brain. Research suggests that the active compounds found in Ginkgo Biloba, such as flavonoids and terpenoids, can help dilate blood vessels, increase blood flow, and enhance oxygen delivery to the brain.
The Impact on Cognitive Function
By improving blood circulation, Ginkgo Biloba may also have a positive impact on cognitive function. When the brain receives an adequate supply of oxygen and nutrients, it can function optimally, leading to improved memory, focus, and overall cognitive performance.
Choosing the Right Alzheimer's Supplements
With so many supplements on the market claiming to improve brain health and potentially mitigate the effects of Alzheimer's, it can be overwhelming to know which ones are truly effective. While research is ongoing and individual results may vary, there are a few key factors to consider when choosing the right Alzheimer's supplements.
1. Look for Ingredients Backed by Research
When selecting Alzheimer's supplements, it's crucial to prioritize ingredients that have been extensively studied and have shown promising results in clinical trials. Some commonly researched ingredients for brain health include:
Omega-3 Fatty Acids: These healthy fats, commonly found in fish oil, may help reduce inflammation and improve cognitive function.
Vitamin E: Known for its antioxidant properties, vitamin E has shown potential in slowing the progression of dementia.
Curcumin: Derived from turmeric, curcumin has anti-inflammatory and antioxidant effects and may support brain health.
Vitamin B12: Essential for brain function, vitamin B12 deficiency has been linked to cognitive decline. Supplementing with it may help maintain cognitive health.
2. Check for Quality and Safety
When it comes to Alzheimer's supplements, quality and safety should never be compromised. Look for products that have been tested by third-party organizations to ensure they meet strict quality standards. Additionally, check for certifications such as Good Manufacturing Practices (GMP) to ensure the supplement has been produced in a safe and controlled environment.
It is also important to consider potential interactions with any medications you may be taking. Consult with a healthcare professional before starting any new supplement regimen, particularly if you have any underlying health conditions.
3. Consider the Overall Lifestyle
While Alzheimer's supplements can play a role in brain health, it's important to remember that they are not a magic solution. A holistic approach to brain health, including regular exercise, a balanced diet rich in fruits, vegetables, and whole grains, adequate sleep, stress management, and social engagement, is crucial for maintaining cognitive function. Alzheimer's supplements work best when combined with a healthy lifestyle.
Remember, there is no definitive cure for Alzheimer's, and individual results may vary. While Alzheimer's supplements may offer some benefits, it's important to approach them with realistic expectations and always consult with healthcare professionals for personalized advice.
As we continue our journey in the quest for better brain health, let's not forget the importance of a supportive and caring environment for individuals living with Alzheimer's. If you or a loved one are considering senior care placement, at Casa De Retiro El Mirador in Tijuana we provide exceptional care and a warm, nurturing atmosphere for seniors. Our dedicated staff understands the unique needs of individuals with Alzheimer's and other memory-related conditions.