Mexico Retirement Homes and their popularity today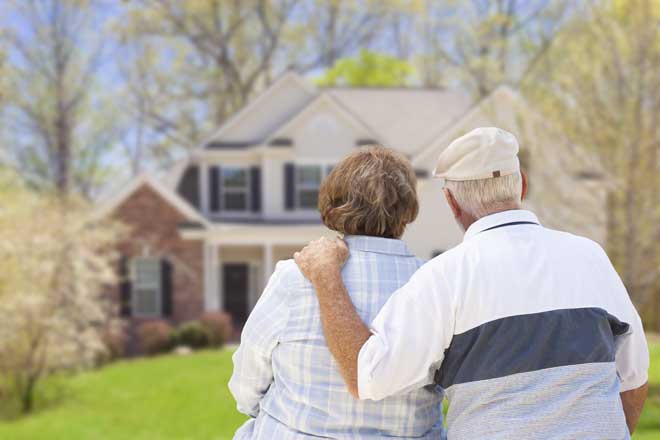 On many occasions, the idea of ​​a retirement home is linked as a place where older adults are confined to spend their last years, but the type of attention and care that these institutions provide is not very clear, so for some people there is a negative image.
However, nothing could be further from the truth. For many years, modern lifestyle has imposed an increasingly accelerated rhythm that makes family life more limited.
In the country of Mexico there is a deeply rooted tradition of family attachment, where all members of the family, including the elderly, live together at home. That is why many times the idea that an older person resides in a retirement home is perceived by many people as mistreatment, when in reality it is the opposite.
The demands of current life make coexistence more limited, and older adults, who require special care, due to their age or illness, cannot be cared for in an adequate way, since in addition to the lack of time, the lack of knowledge on gerontological care.
This is a problem of which society is becoming more aware, and for which they make plans so that, upon reaching an old age, they can receive specialized and adequate treatment, without being a burden to the family.
Why is a retirement home a good option?
Many families and individuals nearing retirement age are increasingly contemplating the idea of ​​entering a retirement home.
This is because elderly care Mexico has become an increasingly requested discipline, and the best way to carry it out is in places specially designed for this purpose, that is, in comfortable facilities that facilitate coexistence with other people and can receive the medical, psychological and personal attention they need in time.
It is because of this quality of care and attention for the elderly that Mexico has become an excellent destination and a retirement option for nationals and foreigners. In the case of the town of Tijuana, Casa de Retiro El Mirador, we are the perfect example of what retirement homes are made of, and because we are one of the most requested options by national and United States seniors.
It is important to mention that Tijuana is a very calm place, and the cost of living is less than for example Mexico City. 
Main advantages
Professional staff: Although many assistance services are currently offered to elderly people at home, not all those who offer this service are adequately trained to care for the elderly; to this we must add that there are no adequate conditions in homes and the necessary instruments to deal with any situation. That is why at Casa de Retiro El Mirador we have experienced professionals to meet the needs of grandparents.
Adequate facilities: our facilities are designed so that our users do not feel locked up and isolated from the world, in a depersonalized cold place, our facilities are comfortable and allow users to have the peace of mind of being in a safe place, where they can communicate with their family and with other older adults.
Strengthening their Independence: On many occasions, the family tends to be overprotective of older adults and avoids them doing certain activities, which makes them feel useless.  Assisted care in older adults helps reaffirm their independence while having all the necessary help to carry out their activities; reaffirming their independence helps them maintain their self-esteem and feelings of worth as a person.
Physical activity: a very common belief is that an elderly person does not have the ability to perform exercises or some type of conditioning with the specialized knowledge of health care professionals, older adults participate in a personalized and appropriate physical activation program that fits their needs and preferences, this allows them to improve their general health conditions.
Human contact: Older adults by necessity live at home, spend most of their time alone, because their relatives have work or school occupations, or because at a given moment they chose to live alone; These situations affect their mental health. Inside Casa de Retiro El Mirador, the elderly will have human contact with our caregivers, doctors and their families, as well as with other users of our system and will be able to maintain a constant social relationship, which will greatly help their self-esteem and balance.
Medical supervision: at Casa de Retiro El Mirador we have medical personnel specialized in geriatrics, we have trained staff for the constant stress of those older adults who require it, since all are constantly monitored.
Cost-benefit: unlike the hiring of personnel for home care, the service cost of Casa de Retiro El Mirador includes the characteristics described and many more, which benefit the physical and mental health of the elderly, providing them with a better quality of life and reinforcing their value as people.
A great choice
It is for all the above, that the service of a retirement home such as Casa de Retiro El Mirador, we are the best option for the care of older adults in Mexico, and constitutes a benefit for these people and their family, since it will have specialized care at any time, every day of the week, and in addition, he will be able to establish social relationships and reinforce his physical and intellectual capacities, also having the necessary conditions for a family life.